The U.S. Open of Surfing hosted a week's worth of surfing, skateboarding and live music on the sands of Huntington Beach, CA this past week (July 28 – Aug. 7, 2011). The event was open to the public and the concerts were FREE! Take a look at our photo gallery below of The Sounds, Jimmy Eat World and Dead Country! Each band played to a massive crowd of scantily clad fans. From bikini babes to board short hunks, nothing stopped fans from crowd surfing and hopping barricades to get into the concert area (not even their barely there attire). Like with any packed FREE shows, the crowds got a little out of control as soon as Jimmy Eat World took the stage. A lot of kids got handcuffed by cops and escorted out of the area, for attempting to jump the barricades. The looks on these kids' faces were priceless. Funny stuff. Check out all the action shots below!
Photography: Will Tee Yang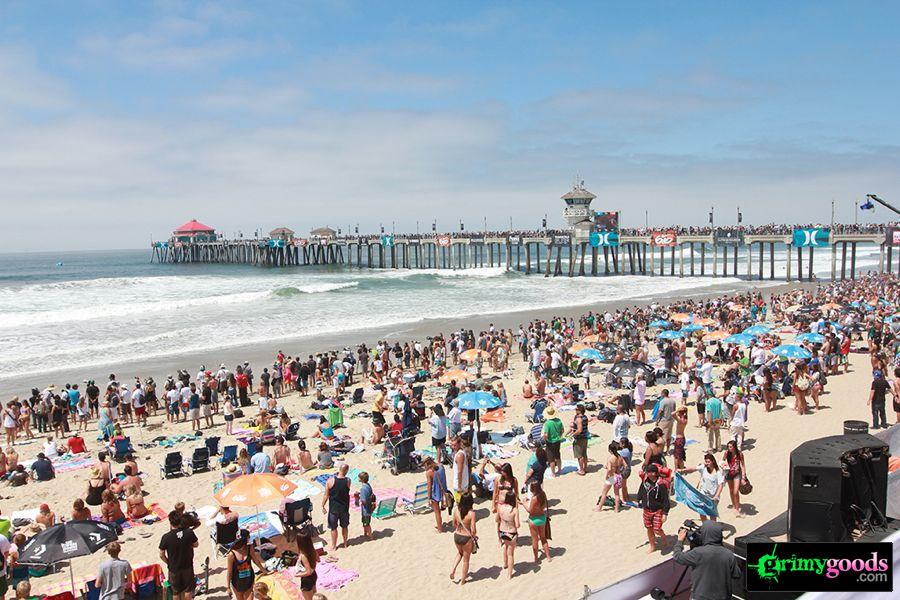 Click through the photo gallery below for more photos!