[UPDATED: February, 2019]
Grimy Goods has a sensational playlist of the most influential black female singers and musicians. Spanning a variety of genres that include jazz, soul, rock, blues, indie, hip hop, pop, r&b, experimental, and yesteryear "girl groups" — this playlist features influential black female singers from modern cuts of music, as well as those classic oldies.
From the electric blues of Sister Rosetta Tharpe to the timeless jazz of Billie Holiday, this playlist also features experimental r&b acts like FKA Twigs and hip hop greats such as Missy Elliot and Lauryn Hill. If you're looking to get your sing-along pop songs on, there's even some Beyoncé and Tina Turner on there. Or you can go for something a little more classic with the Afro-Cuban dance tracks from Celia Cruz and the reggae / dancehall anthems from Sister Nancy. Many more black female greats to be heard and discovered.
Stream below our Spotify playlist: 40 Most Influential Black Female Singers and Musicians.
In Alphabetical order because they're all too great to rank …
---

40 Most Influential Black Female Singers / Musicians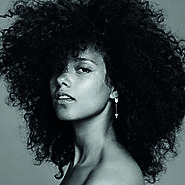 Alicia Keys became an international star with her singular mix of classic and contemporary R&B. Behind the number one pop hit "Fallin," her debut album, Songs in A Minor, sold more than 50,000 copies during its first day of availability in 2001 and eventually moved over ten million units worldwide, thus setting the stage for the then-20-year-old's long career.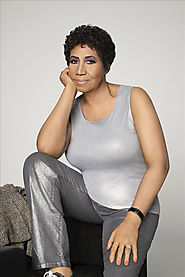 Aretha Franklin is one of the giants of soul music, and indeed of American pop as a whole. More than any other performer, she epitomized soul at its most gospel-charged.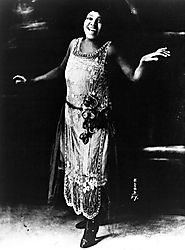 The first major blues and jazz singer on record and one of the most powerful of all time, Bessie Smith rightly earned the title of "The Empress of the Blues." Even on her first records in 1923, her passionate voice overcame the primitive recording quality of the day and still communicates easily to today's listeners (which is not true of any other singer from that early period).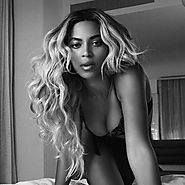 One of the most recognizable figures in contemporary music, Beyoncé rose to fame as the central member of pop-R&B group Destiny's Child before embarking on a multi-platinum, record-breaking solo career in 2001.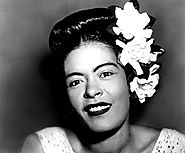 The first popular jazz singer to move audiences with the intense, personal feeling of classic blues, Billie Holiday changed the art of American pop vocals forever.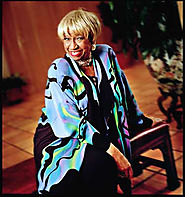 Celia Cruz was one of Latin music's most respected vocalists. A ten-time Grammy nominee, Cruz, who sang only in her native Spanish language, received a Smithsonian Lifetime Achievement award, a National Medal of the Arts, and honorary doctorates from Yale University and the University of Miami.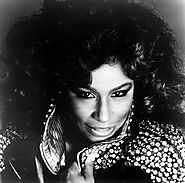 Best known in the mainstream for her superb 1984 cover of Prince's "I Feel for You," R&B singer Chaka Khan enjoyed solo success as well as popularity as a member of the group Rufus.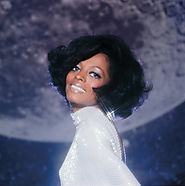 As a solo artist, Diana Ross is one of the most successful female singers of the rock era. If you factor in her work as the lead singer of the Supremes in the 1960s, she may be the most successful.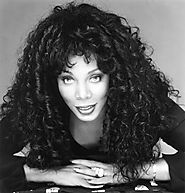 Donna Summer's title as the "Queen of Disco" wasn't mere hype. Like many of her contemporaries, she was a talented vocalist trained as a powerful gospel belter, but she set herself apart with her songwriting ability, magnetic stage presence, and shrewd choice of studio collaborators, all of which resulted in sustained success.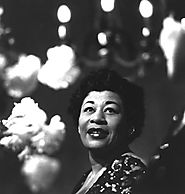 Ella Fitzgerald, Category: Artist, Albums: Cheek To Cheek: The Complete Duet Recordings, Ella At Zardi's (Live At Zardi's/1956), Live at the Concertgebouw 1961, Someone To Watch Over Me, Live At Chautauqua Vol. 2, Singles: I Got Plenty O' Nuttin' (Mono), Let's Do It (Let's Fall In Love), Someone To Watch Over Me, Merry Christmas From Ella Fitzgerald, Rhino Hi-Five: Ella Fitzgerald, Top Tracks: Dream A Little Dream Of Me - Single Version, Summertime, Sleigh Ride, Cheek To Cheek, Frosty The Snowman, Biography: Recognized worldwide as "The First Lady of Song," Ella Fitzgerald is arguably the finest female jazz vocalist of all time., Monthly Listeners: 2927838, Where People Listen: London, Los Angeles, Mexico City, São Paulo, Paris