A bit late, but totally worth the wait …
Concerts in Los Angeles are springing into action this March! As the weather gets better, so do the shows. Take a look at Grimy Goods' 55 Best Los Angeles Concerts this March! From the post punk sounds of Ice Age, to the angelic vocals of Billie Eilish, or the slick rhymes of Talib Kweli and the alt R&B of Rhye — March in Los Angeles is budding with so much live music! Check out our selections for the best concerts of the month.
Our featured show for March is Shopping! This UK post-punk trio will headline Resident in Downtown Los Angeles on Wednesday, March 21. If you dig the punk sounds from yesteryear, Shopping "pull from a well of 70's post-punk with a voraciousness seldom seen these days, bringing to mind the jagged aggression of Gang of Four, the voracious yelp of The Slits and the dance inducing thrust of Delta 5 and ESG." Speaking of ESG …
Other standout shows this Month include ESG at Echoplex, Palm at Echoplex, Son Lux with Gordi at The Regent, EDEN with VÉRITÉ at Fonda Theatre, Com Truise (Live) w/ Télépopmusik at Exchange LA, Milk & Bone at Bootleg Theater, Lola Marsh at Resident, Khruangbin at Lodge Room Highland Park, Durand Jones & the Indications at Troubadour, and Starcrawler at Lodge Room Highland Park.
Stream Songs From All Featured Concerts Below
---
Best LA Concerts this March!
---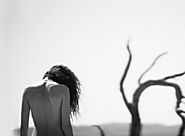 Buy Rhye tickets at the Orpheum Theatre in Los Angeles, CA for Mar 17, 2018 08:00 PM at Ticketmaster.
Insomniac presents Inception featuring
Com Truise (Live) w/ Télépopmusik
Saturday Mar 17, 2018
10:00 PM
21 and over
$15 - $90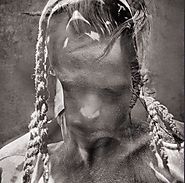 Torii Wolf, a singer-songwriter and musician from Wantagh, New York who traded coasts–bouncing around West Coast cities and enhanced herself artistically; shunning categories, confinement, and convention. Torii also just happens to be the first female artist to have her entire project produced by DJ Premier. "Torii has such a weird, wicked style," Premier offers. "It's just very left field—reminiscent of a Bjork or something like that. She is so unique and versatile; she writes, sings and is an accomplished guitarist and drummer. But image-wise, there is no comparison. Subject-wise, Torii is in a whole different place."
The Echo Presents
CHROME + AUTOMELODI
Sunday Mar 18, 2018
8:00 PM
18 and over
$17 Advance / $22 Day of Show
Gary Wilson is an experimental musician/performance artist best known for his 1977 album You Think You Really Know Me, after which he promptly retired from recording and performing concerts. He slowly gained a strong cult following during the 1980s and 1990s, and in the early 2000s became active again.
MAR
19
MON
Goldenvoice presents
Wolf Alice
with The Big Pink
FOLLOW
The Mayan Los Angeles, CA - 9:00 PM
"Growing up, people would always say I was too happy to be depressed, or too social to have anxiety," says Liza Anne Odachowski, the critically acclaimed songwriter better known these days by her stage name Liza Anne. "In their eyes, because I was one thing, I couldn't also be something else. I think we all exist in duality, though. I can be everything and nothing all at once."Duality is at the core of Liza Anne's arresting new album, 'Fine But Dying,' her debut release for indie powerhouse label Arts & Crafts.
Singer-songwriter, Natalie Prass has announced a Los Angeles headline date at the Moroccan Lounge for Tuesday, March 20. Supporting Prass at the Moroccan Lounge will be Jackie Cohen. A sweet songbird that is both understated and completely mesmerizing at the same time, Natalie Press is quite the jewel live. She has a sing-song quality to her music that is sweet while hitting with hard lyrics of independence and feminine strength. We last caught Prass enamoring fans at Outside Lands, alongside St. Vincent and Strand of Oaks.
Formed by Laurence Lafond-Beaulne and Camille Poliquin (both accomplished studio and touring musicians), Milk & Bone is set to release their first album, Little Mourning, in the US on April 21st, on Honeymoon. Made up of electronic textures and layered synths, Lafond-Beaulne and Poliquin's sonic universe distinguishes itself from the electro-pop genre thanks to their perfectly-paired vocal colours. Their mesmerizing harmonies look into the darker aspects of love, friendship and lust.
London/Glasgow-based post-punk trio Shopping stay true to their minimal dance-punk ethos while "amping up the party vibe" on their third full-length album, The Official Body, set for a January 19th release via FatCat Records. In conjunction with the album announcement, the band—Rachel Aggs (guitar, vocals), Billy Easter (bass, vocals) and Andrew Milk (drums, vocals)—share the video for the album's first official single, "The Hype," a song about thinking for yourself, taking matters into your own hands and not listening to other people or institutions that try to take advantage and tell you what to think or how to be.